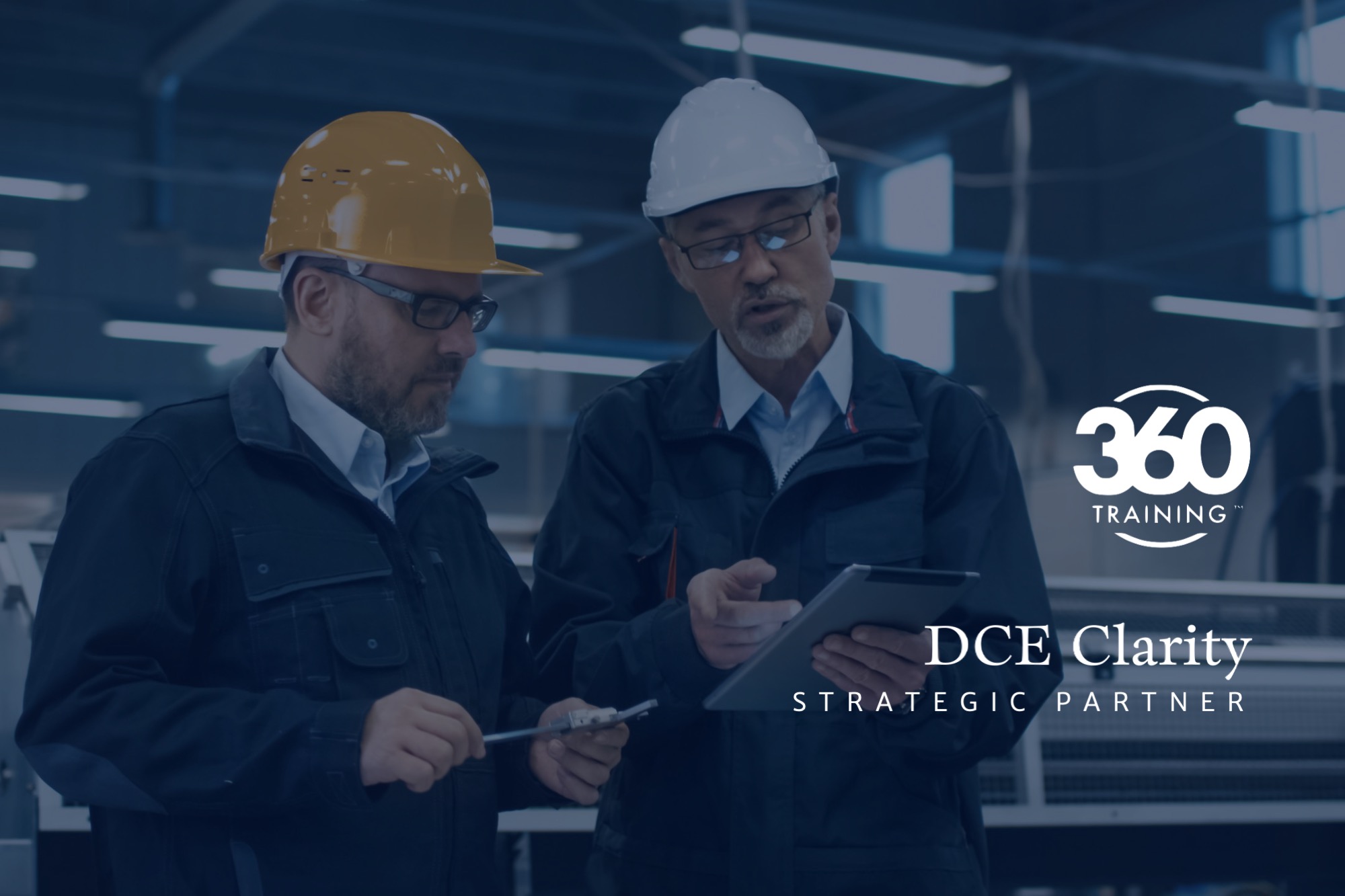 03 Mar

DCE Clarity Partners with 360 Training to Provide High-Quality Online Training Solutions for Construction, Architecture and Engineering Teams

DCE Clarity is excited to announce our new partnership with 360 Training, a leading provider of online training solutions. This partnership will enable our clients and their employees to access high-quality online training courses that are specifically designed to meet the needs of their respective industries.
"At DCE Clarity, we are committed to helping our clients stay competitive and grow their businesses. We believe that partnering with 360 Training will provide our clients with a convenient and flexible way to access online training courses on a wide range of topics, including OSHA, environmental health and safety, engineering, power and utilities, and business skills."
– Coral Talavera, Managing Partner at DCE Clarity
360 Training is a trusted name in the industry, with a proven track record of delivering high-quality online training solutions. Their courses are designed and taught by industry experts, ensuring that learners receive the most up-to-date and relevant information. They also offer flexible learning options that can be tailored to each individual's needs and schedule, making it easy for learners to fit training into their busy lives. For our clients in the construction and engineering industries, 360 Training offers specialized courses on OSHA compliance and construction safety, as well as courses on environmental health and safety. These courses provide critical knowledge and skills that are necessary for ensuring a safe and compliant work environment. In addition, 360 Training offers courses on engineering, power and utilities, and business skills. These courses are designed to help professionals in these industries develop the knowledge and skills they need to succeed in their careers.
We are thrilled to partner with 360 Training and to offer our clients access to their high-quality online training solutions. We believe that this partnership will provide our clients with the resources they need to stay competitive and achieve their goals.
Want to learn more? Ask our team about the classes available for your team: CONTACT US.