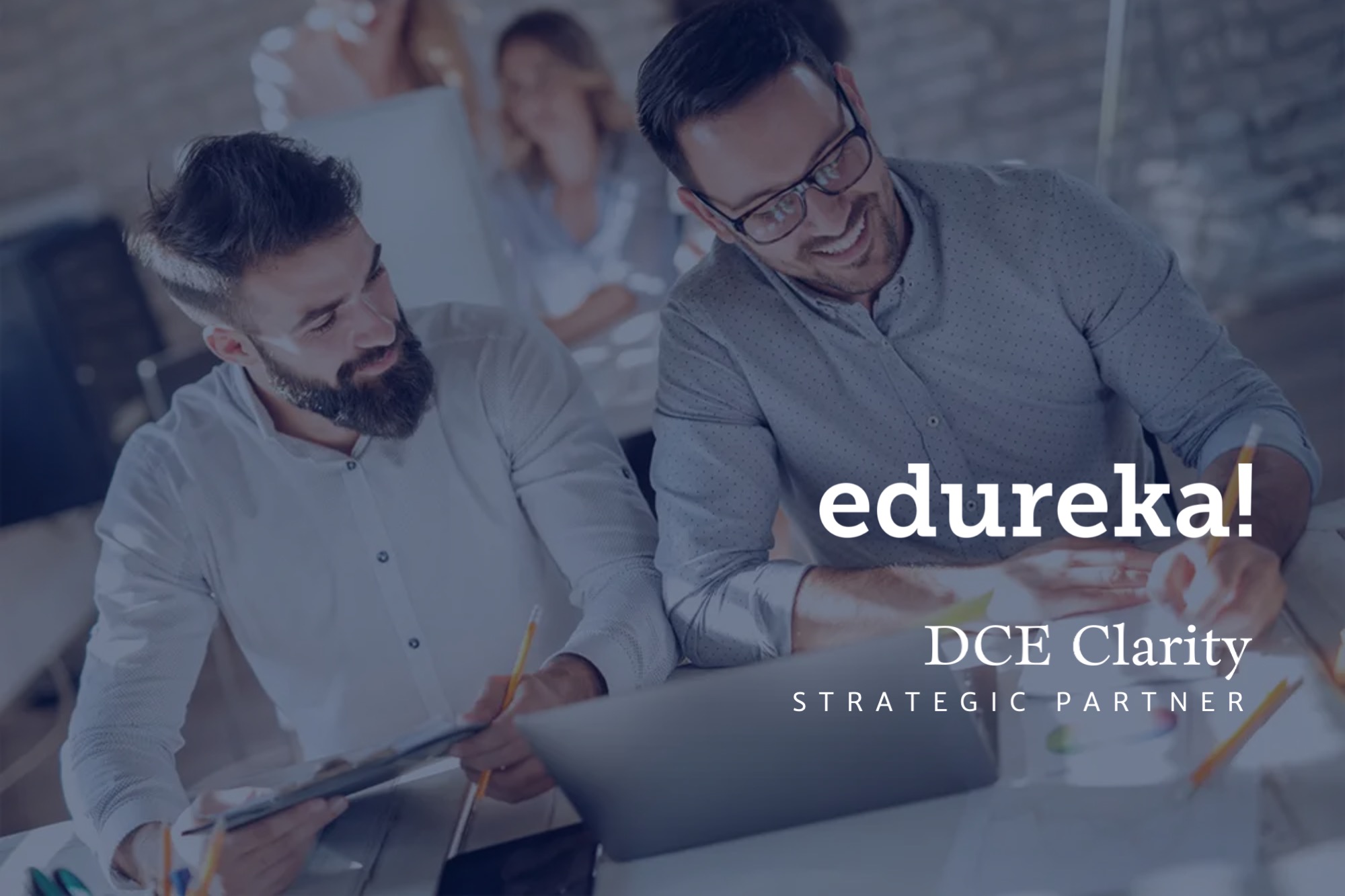 29 Mar

Empowering Learning and Growth: DCE Clarity Partners with Edureka to Provide Online Training Solutions

We are delighted to announce that DCE Clarity is partnering with Edureka, a leading online learning platform, to provide our clients and their employees with access to high-quality online training solutions. In today's rapidly changing business landscape, it is crucial for individuals and organizations to continuously learn and adapt to stay ahead of the curve. That's why we believe that this partnership with Edureka will be an invaluable resource for our clients and their employees, as it will empower them to gain new skills and knowledge that are relevant and in-demand.

For our clients in the construction, engineering, and architecture industries, Edureka offers specialized courses that cover relevant topics such as construction project management, building information modeling, and design software. They also offer courses in construction safety training, which is critical for ensuring a safe work environment and complying with industry regulations. With Edureka's courses tailored to these industries, our clients can benefit from targeted and practical learning experiences that directly apply to their work.

At DCE Clarity, we are committed to helping our clients achieve their goals and grow their businesses. By partnering with Edureka, we are able to provide our clients with a convenient and flexible way to access online training courses on a wide range of topics, including digital marketing, data science, cloud computing, and more. Through this partnership, our clients will have access to:
A wide range of online courses that are designed and taught by industry experts
Flexible learning options that can be tailored to each individual's needs and schedule
Interactive and engaging learning experiences that use real-world examples and case studies
Certification programs that validate skills and knowledge in specific areas
We believe that by providing our clients with access to these high-quality online training solutions, we can help them stay competitive and achieve their goals. Whether it's upskilling existing employees or hiring new talent with in-demand skills, our partnership with Edureka will provide our clients with the resources they need to succeed.
At DCE Clarity, we are proud to partner with Edureka and look forward to helping our clients and their employees unlock new opportunities for learning and growth.
Want to learn more? Ask our team about available classes: CONTACT US.