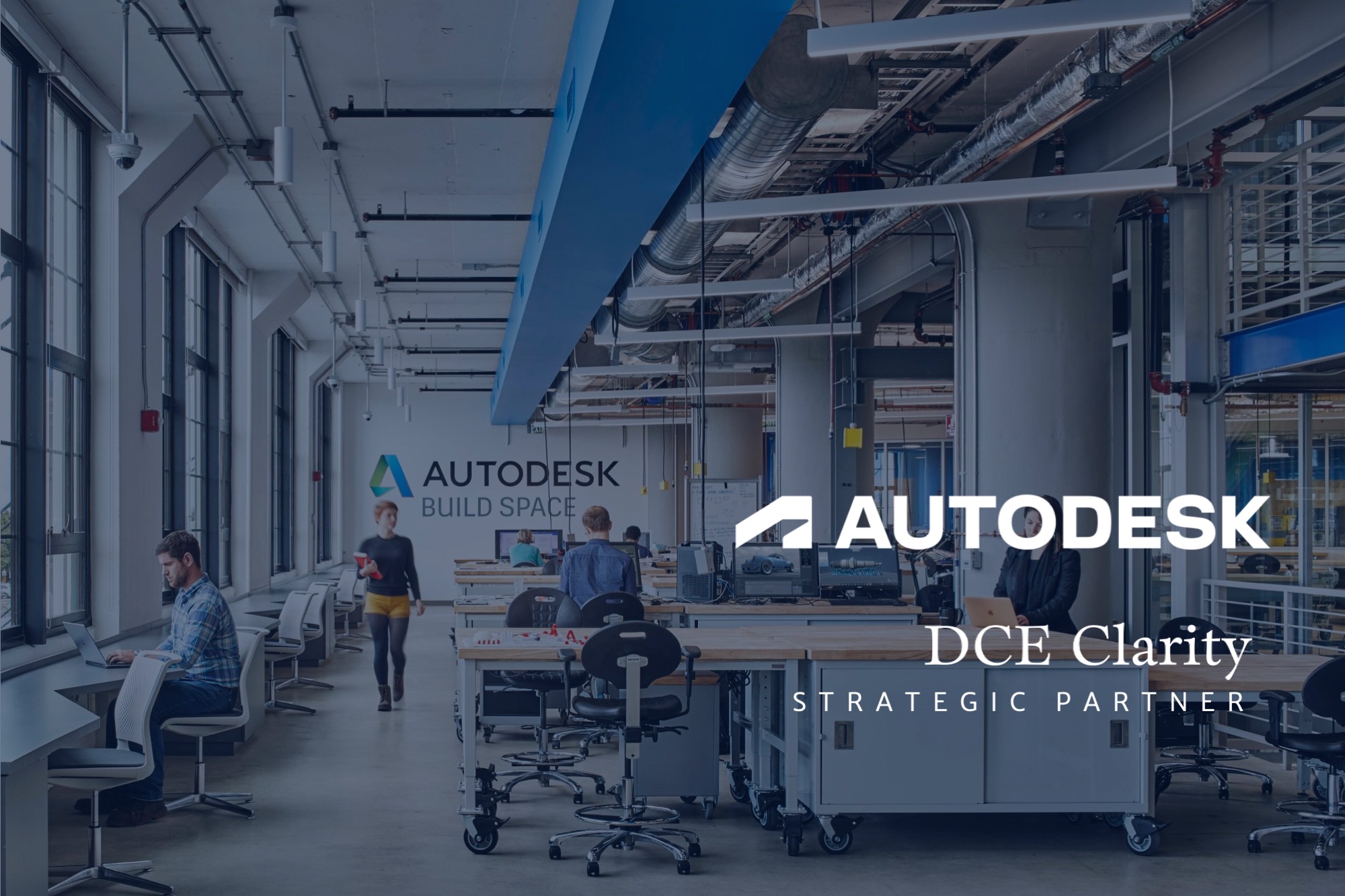 03 May

Empowering Our Clients through Innovation: DCE Clarity Partners with Autodesk

DCE Clarity is proud to introduce our clients to our partners at Autodesk, the industry-leading provider of architecture, engineering, and design software. We're excited to work together to offer our clients the most innovative and cutting-edge tools to help them achieve their goals. At DCE Clarity, we understand the importance of staying ahead of the curve in the construction industry, and that's why we're thrilled to partner with Autodesk.
"We believe that this partnership with Autodesk will allow us to provide even more value to our clients and help them stay ahead of the competition. Our agency values innovation, and we work hard to empower our clients and stay at the forefront of construction technology. By teaming up with Autodesk, we're taking another step towards achieving that goal."
– Coral Talavera, Managing Partner at DCE Clarity
Autodesk is not only incredibly powerful but also intuitive and easy to use, making it the perfect choice for our clients. Autodesk's competitive advantages lie in their innovative and cutting-edge software solutions that are specifically designed to meet the unique needs of architects, engineers, and construction professionals. Their software is known for its powerful features, ease of use, and ability to streamline workflows, which allows our clients to work more efficiently and effectively. Additionally, Autodesk is constantly evolving and improving their software to stay ahead of the curve and provide the most up-to-date solutions to their users. By using Autodesk, clients can explore a wide range of software solutions to meet their specific needs, including tools for:
Architectural design
Engineering analysis
Construction documentation
3D modeling
Rendering and visualization
We're excited to work with Autodesk and look forward to seeing the amazing things our clients will create with this amazing software software. Together, we can help revolutionize the way we design and build the world around us.
Want to learn more? CONTACT US.